We cordially invite you to our special event on Thursday, January 23, 2020
In this new edition of the Conditio Humana Soirée, we will explore what the new decade may hold in stock: where will AI be headed in the years to come? What repercussions may this development have on democracy and its institutions? What solutions we may find will improve society? Conditio Humana's Alexander Görlach will have a panel discussion with Thomas Ramge and Christoph Bieber, two astute experts on AI and on democracy in the digital age.
7:00 pm
7:30 pm

7:45 pm

8:30 pm
Welcome and drink
Opening statement by Thomas Ramge, followed by remarks by Christoph Bieber
Discussion, moderated by Alexander Görlach
Get together
Register for free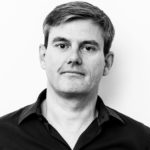 Thomas Ramge is the technology correspondent for the business magazine brand eins and writes for The Economist. He has authored more than a dozen books which have been translated into 18 languages. Thomas' work reflects all things digital, connecting the dots between technology, its impact on business and management and its consequences for society and policy-making.
As a writer Thomas has been honored with multiple journalism and book awards, including the Axiom Business Book Award 2019 (gold medal, economics), the getAbstract International Book Award 2018, Best Business Book of The Year 2018 on Technology and Innovation (by strategy+business), the Herbert Quandt Media award, the German Business Book Award, the ADC Award and the Best of Corporate Publishing Award.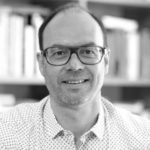 Christoph Bieber is Professor of Political Science at the NRW School of Governance, University of Duisburg-Essen, Germany. The position is funded by the Johann-Wilhelm-Welker-Stiftung, the main area of research is ethics in political management and society. Since April 2019 Bieber is delegated to the Center for Advanced Internet Studies in Bochum (cais.nrw), where he is coordinating the development of a new research institution on digitization and society.